Providing comprehensive IT Support to small-medium sized businesses throughout Northern New England.
Protect
Server, Network & Workstation Back-Up
Anti-Virus Protection
24/7 Monitoring
Operate
Server Monitoring, Optimization & Management
Network Monitoring & Management
Workstation / Device Monitoring & Management
Professional IT Support (remote & on-site)
Grow
CIO Services & Consultation
Hardware Ordering & Installation
Infrastructure Planning, Design & Implementation
Eagle Network Solutions provides IT Support Services including Break/Fix Support, Help Desk Services, Managed Services, Products, CIO Consulting, IT Project Management, Cloud Computing Solutions and Data Back-Up to businesses and non-profit organizations throughout Northern New England.  Our support is designed to help you protect, operate and grow your infrastructure to facilitate organizational success.
Key indicators that you may need our services:
 Are you growing too large for the in-house "expert"?
Many small businesses have an in-house go-to person that helps with all things computer related. This works in the beginning. It's cost-effective and easy. Usually, the in-house expert has a primary role in another capacity and helps out when someone needs desktop support. Soon, it grows to be too much for that individual both in time requirements and skills needed. As the business grows more complex, mistakes and costly downtime occurs more frequently and frustration sets in amongst the team and leaders. Customers feel the impact.
Is hiring or maintaining a full-time staff to cover your business cost-prohibitive?
In order to maintain an in-house department, the skills needed to support your business extends far beyond a desktop support person. Knowledge of server management, data recovery/ back-up solutions, 24×7 monitoring of network and server hardware and availability when something goes wrong typically means hiring multiple people with different skill sets and salary grades. This is a very costly endeavor for most small to medium sized businesses. Managing and leading that team after they are in place is another consideration.
Do you need someone you trust to help guide your business on network infrastructure planning?
As businesses grow, planning for capital expenses and investing in the right infrastructure becomes increasingly more important and more challenging to your business leaders. Your business needs a trusted advisor (a CIO) to provide input and guidance on the direction to support your technology needs.
Does the technology pose a threat to your ability to grow?    
Your organization has reached a size where a major, unexpected outage resulting in downtime could lead to devastating losses for your business. 70% of businesses who suffer a serious data loss are out of business within 2 years. New viruses, cyber-attacks and data disasters pose a serious threat to your brand and reputation.
Do you need extra help when it comes to IT projects and initiatives?
Your existing IT team needs added support during peak times but hiring another person isn't financially viable.
If any of these business indicators sound familiar or describe the current state of your world, we would appreciate an opportunity to talk with you about how we can help.
Request a FREE Consultation
Localized Support
We are locally owned and operated. Our experienced team of Network Engineers and Technical Specialists are positioned throughout Northern New England. We live, work and play in many of the same areas you do. Our clients have told us over and over how much they appreciate working with a local team because they know we can be there quickly and communications just seem to flow smoother, leading to quicker results with less frustration.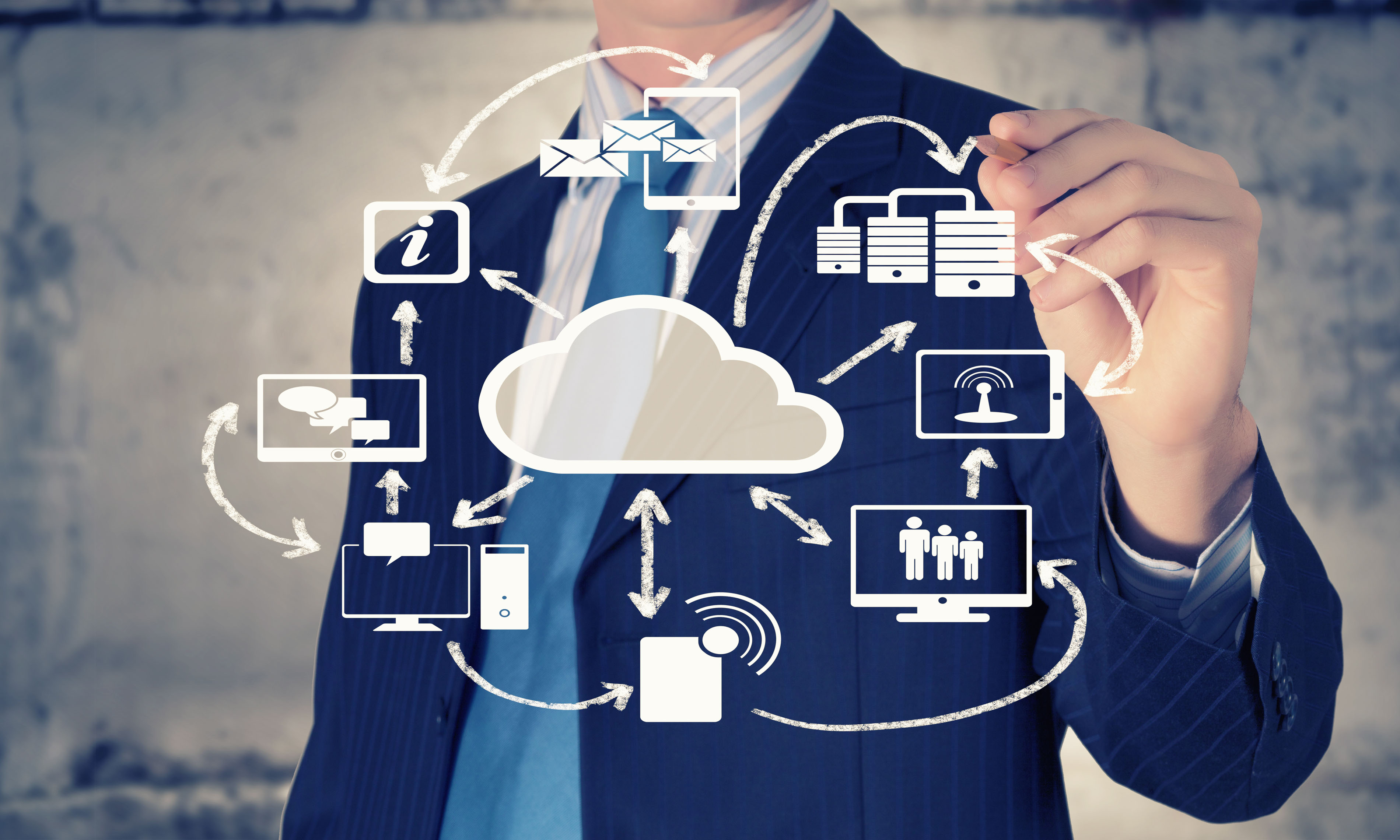 The Cloud: I talk with many clients and potential clients. I meet with business leaders at various events and meetings. "The Cloud" is a topic that comes up all the time. Generally speaking, the business leader is talking about being encouraged to put all their infrastructure in "The Cloud" and how that would save them huge up front hardware costs in favor of a monthly operational expense charge. Over the years, I have cautioned leaders that, while the Cloud has some obvious advantages, there are other factors that must be considered before taking the plunge and placing the lifeblood of their organization (their data) in someone else's care. There are applications where the Cloud makes sense and others where it just doesn't. There are a lot of myths and misconceptions on what the Cloud is and what it isn't. We can help make sense of what would work best for your organization. We are our client's trusted advisors on all matters IT related. I thought this article highlights some of the perils associated with putting all your eggs in one basket. Enjoy the read…. Kaleb Redmond Article on Cloud...
For our Office 365 Clients, this hacking effort poses a threat to the security of your network. Please consider sharing this with your teams ASAP! https://www.bleepingcomputer.com/news/security/phishing-email-states-your-office-365-account-will-be-deleted/ As always, we are here if you need us. To submit a ticket, question or concern: email us at ens@eaglenetsolutions.com or phone at 603-782-0700 (option 1 for the Help Desk). The Eagle...